The events' kick-off of the risk communication campaign by INGV!
The first event of the KnowRiskFlood campaign for schools took place on May 12th 2021 in virtual mode . The campaign is undertaken by European project SAVEMEDCOASTS-2, coordinated by the National Institute of Geophysics and Volcanology (INGV), in order to spread knowledge on the phenomenon of sea level rise caused by global warming and, in turn, support coastal communities. The ScienzAperta event, one of the scientific dissemination events that INGV organizes every year, has been the chance for the kick-off. Middle schools students and teachers in the areas of two case studies of the project, Venice and Bernalda, a municipality of the Metaponto plain, have been the protagonists. The Dante Alighieri Comprehensive Institutes, for Venice, with the 3A, 3B, 3C, 3E and 3A-Calvi classes, and the Pitagora for Bernalda (Matera), with the 3B and 3E were the two schools that collaborated with SAVEMEDCOASTS-2 to make to happen the event.
Serious games, discussions and thoughts on the phenomenon, its causes, consequences, future projections, caught 135 young people that, although in remote connection, participated with enthusiasm. There was no shortage of questions about their local situation: what happens in Venice and Bernalda and, above all, what can be done to mitigate the effect of the phenomenon. The answers were provided by Marco Anzidei, coordinator of the SAVEMEDCOASTS-2 project. The serious games, conducted by Elena Eva and Maddalena de Lucia, from the National Institute of Geophysics and Volcanology, served to stimulate attention on a problem that already affects those areas and, in general, the whole peninsula's coastal areas. In short, a chance to learn and become aware while having fun.
Here is the video by Stefano Solarino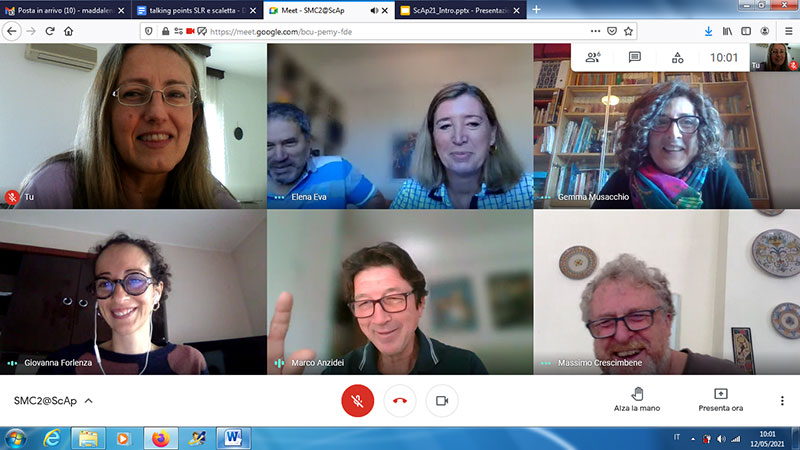 INGV personnel involved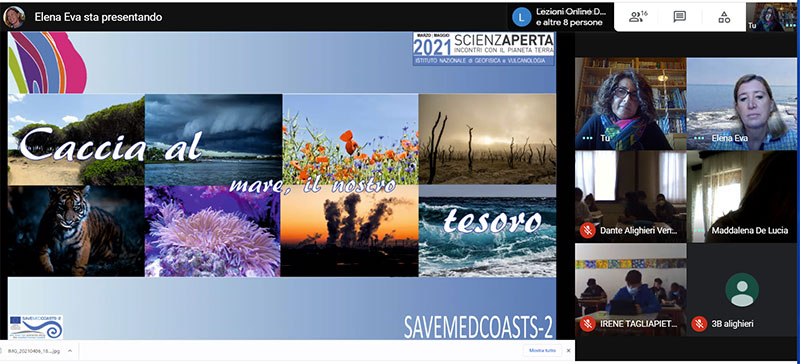 A snapshot fromTreasure Hunt on the Sea Level Rise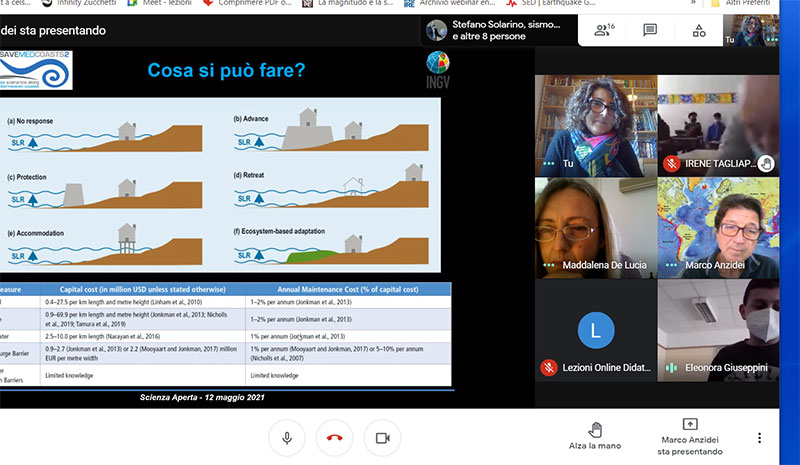 The Interview with Marco Anzidei. Students booked for questions: they wanted to know "what can be done"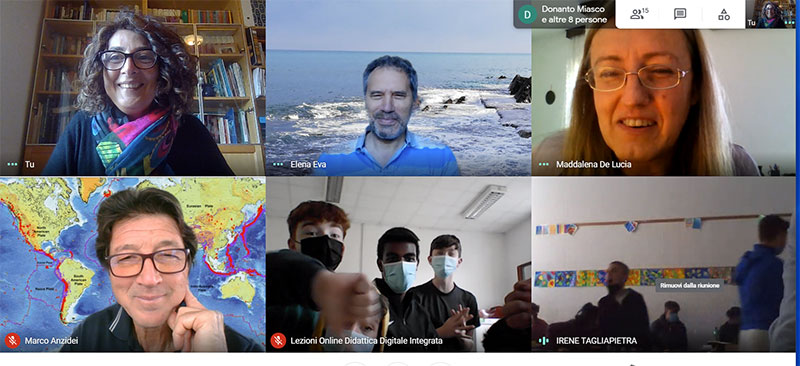 The winners award ceremony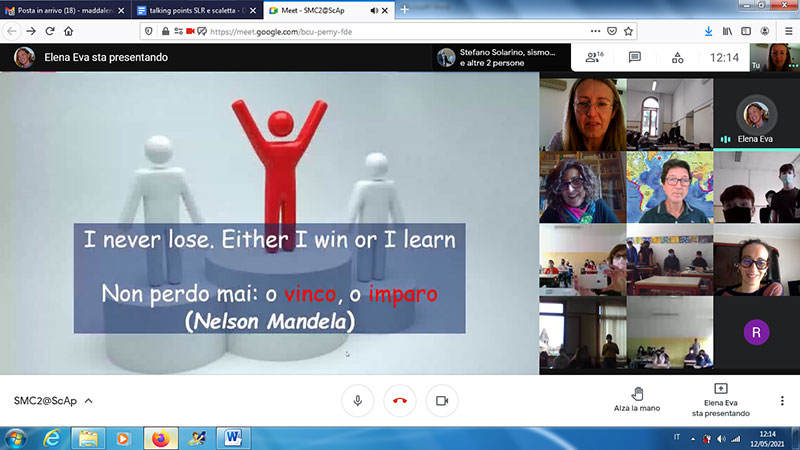 The closing statement.